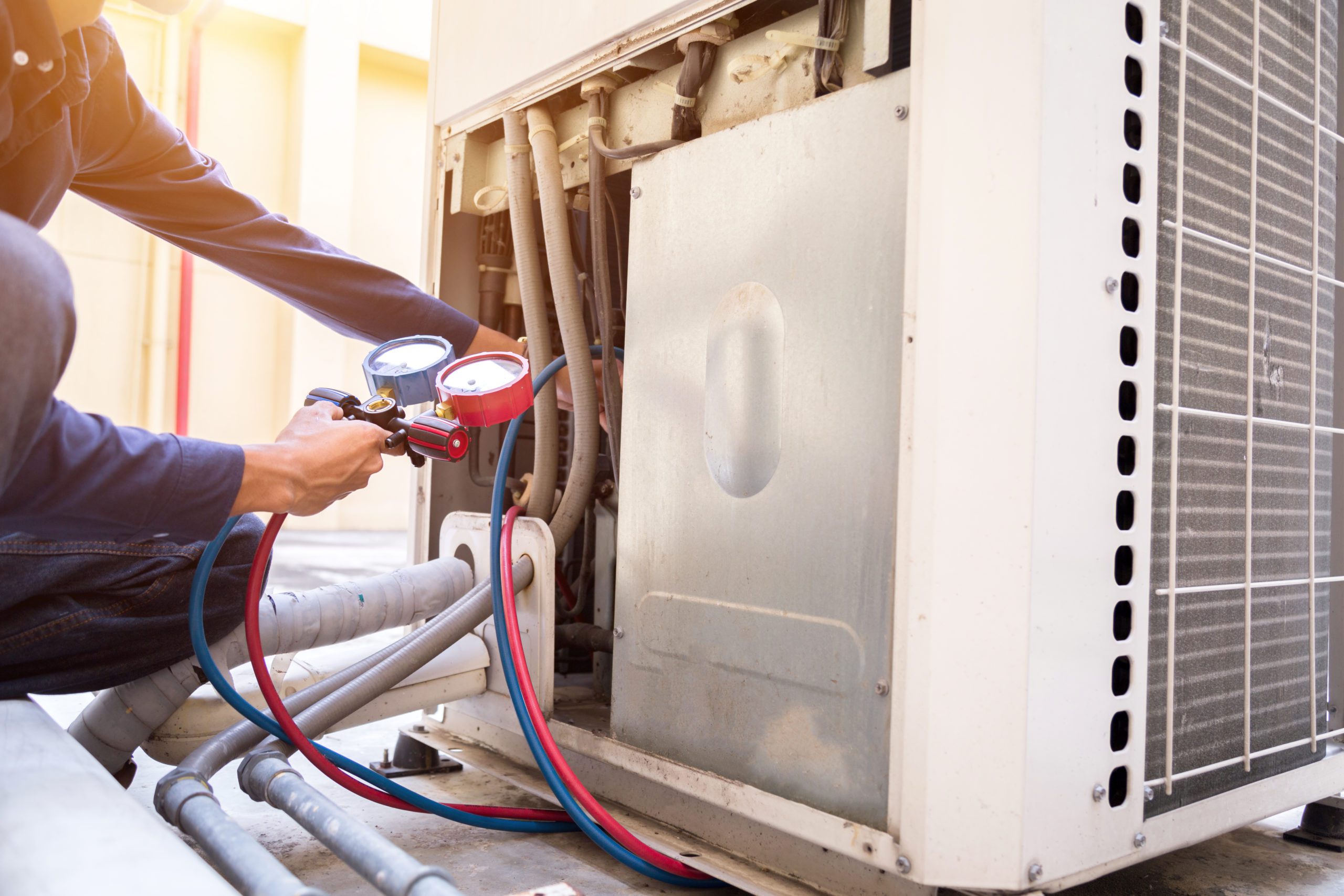 Is there anything better than coming home to a nice cool temperature on a hot summer day? And that feeling of being able to sleep without sweating?
When the summer heat arrives, one of the most crucial components of the home is air conditioning.
The same thing happens in offices or workplaces. An adequate temperature improves the productivity of the employees. For this reason, any entrepreneur is very aware of the importance of these refrigeration systems.
Air conditioning repairs are mostly seasonal. Usually, this type of device breaks down in the hot months, when we use it the most, and it is that for much of the year, it usually remains off, a fact that makes maintenance of the air conditioning essential and a thorough review when we are going to turn it on again.
The repairs and maintenance of air conditioning are simpler than those carried out in other appliances. Some repairs can be done at home, such as changing the filter.
Other repairs of air conditioning devices require a technician specialized in this refrigeration system since problems or electrical breakdowns may arise that require more complex solutions.
Air conditioning repairs are very common. The most common causes that can cause installation breakdown are continued misuse or long months of inactivity. This can condition the correct operation of the air conditioning.
Contacting a specialized repair service is the best way to ensure a long-term repair. The air conditioning works through a particular system; to repair it correctly and effectively, it is necessary to know the operation of the interior unit, the thermostat, the process followed by the refrigerant gases and the exterior unit. Only a specialized repair company can perform an adequate repair that extends the appliance's useful life.
The advantages of air conditioning systems
Temperature monitoring

: In summer, they give us cold and in winter, heat. Although they are used more to cool than heat, air conditioning equipment helps us maintain the temperature of the house or office throughout the year.

Purer air

: Air conditioning equipment renews the air in the rooms so that we will breathe cleaner and purer air. This is important in homes and workplaces where we spend so many hours.
In addition, the equipment has high-quality filters that purify the air before putting it into the room. That is why it is important to keep these filters in good condition.
Better Rest

: The night's heat is one of the worst enemies of good rest. An air conditioning system in a bedroom improves sleep quality by allowing you to sleep without sweating.

Increase performance

: A good temperature improves people's performance and physical and intellectual capacity. Working with cold or heat and being at home with unpleasant temperatures makes people less efficient in their tasks.
To fully benefit from all the benefits of a good air conditioning system, you must make good use of and maintain it. For this reason, at Comfort Systems USA  we want to explain how air conditioning maintenance should be performed.
Tips for air conditioning maintenance
It is important to follow the air conditioning maintenance at home, whether it is a ducted system or split equipment.
The most important thing for a device to extend its useful life is to follow the manufacturer's instructions. Each brand is different and has its particularities. If we want to keep our system as new, we must follow its usage advice.
Beyond the particular recommendations, there is a series of tips common to all devices: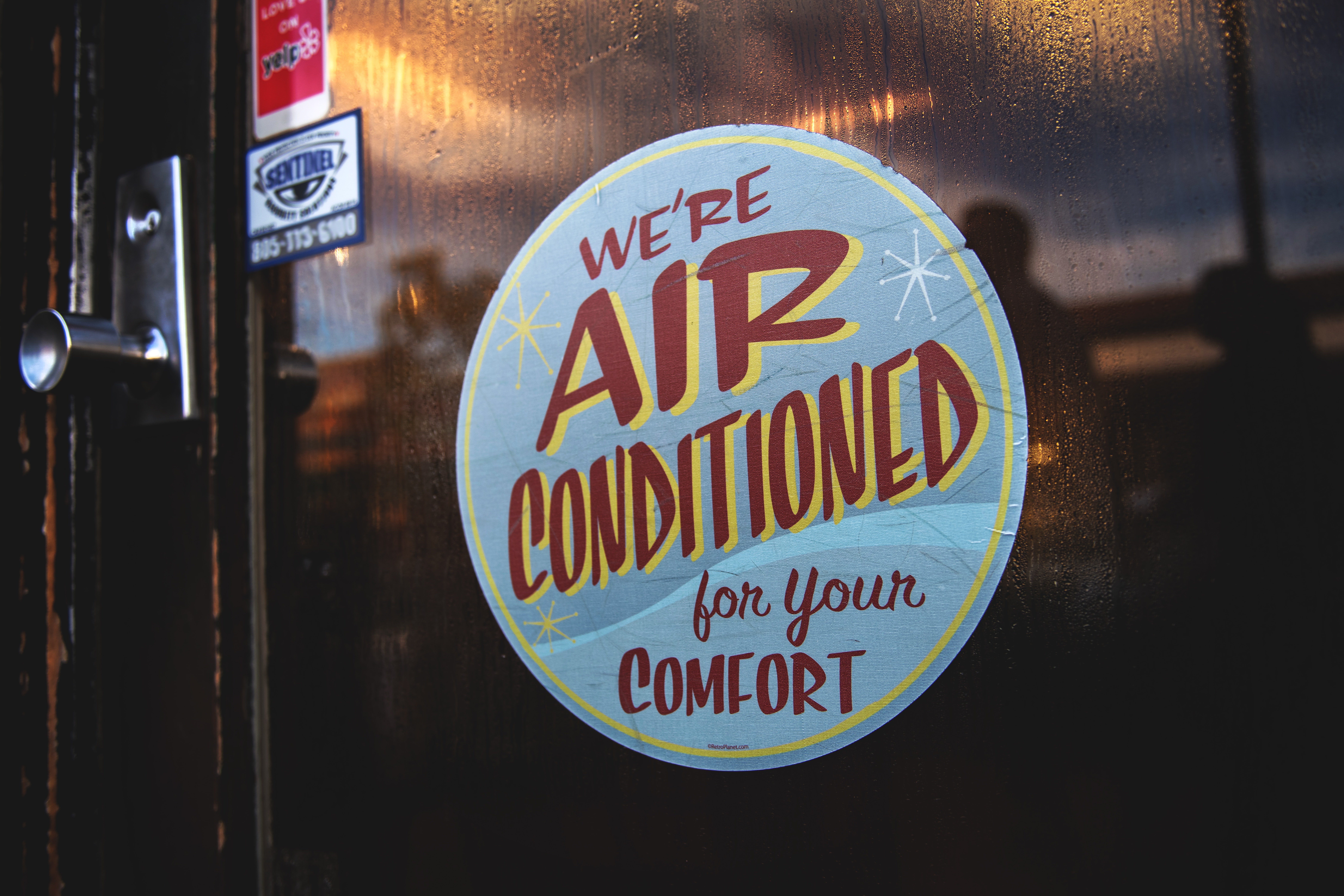 Always keep the filters clean

: it is very simple to do and represents a considerable improvement for the maintenance of the equipment.

Keep the external fans clean

: these fans in the external unit tend to accumulate dust and dirt, making it difficult for the air to escape. If they are not very dirty, you can wipe them with a cloth or a brush, but if not, it is better to have a professional service to do a deeper cleaning.

Keep the refrigerant gas level stable

: over time, the gas used for refrigeration is lost, so it is necessary to check its levels for the device's correct operation. If they are visible, you can do it yourself; if not, it is better to have the help of qualified personnel.
Our air conditioning repair service
If your air conditioner is leaking or not cooling enough, it's time to call a service technician to have it fixed.
Some breakdowns are common in air conditioning equipment and are worth fixing before buying another one. Among them stand out:
Bad smell
Over time, the appliance may emit bad odours. This is common in old equipment, but if it becomes common, it should be checked.
It is not cool.
If your air conditioner does not cool or does so at low performance, it is probably due to a fault.
This failure can be due to many causes and does not always mean that the equipment needs to be changed. Sometimes, cleaning the filters is enough, but it needs to be checked by a technician.
It makes a lot of noise.
If suddenly, the equipment starts to make much noise, it is not normal either, and it is necessary to check it. Sometimes the noise is caused by an external engine agent or filter failures.
Regardless of the fault, the air conditioning repair must always be carried out by qualified personnel to guarantee the correct adjustment of the device and its proper functioning. A minor fault can often lead to a major failure if not fixed properly.
Comfort Systems USA Southern Utah, Inc, as the air conditioning maintenance company, we have the necessary staff to check your system and detect where the fault is coming from. Our technical team has the necessary knowledge and tools to solve the fault in the shortest possible time.
So that you don't have to worry about anything, we offer you a comprehensive maintenance contract. With it, we will not only do the annual inspection and cleaning of your air conditioning systems, but we will also check the installation circuit to ensure everything is in perfect condition. It is a complete preventive maintenance service.
It also includes repairing air conditioning with technical assistance for breakdowns 24 hours a day, 365 days a year. With displacement and labour included.
Do you want to know more? Contact us!